Products
Crush Cravings - Eliminate Your Food Cravings CD
BreakThrough's Self Hypnosis CDs contain soothing, relaxing music encoded with brain
entrainment technologies, visualization, and hypnosis.
This cutting-edge technology takes advantage of the amazing entrainment process to
synchronize your brainwaves, helping you to relax, build confidence,
sleep soundly, enhance concentration, lose weight, reduce pain and much more.

Alone, any one of these technologies has shown proven results. With this powerful combination
of methods you can consistently realize incredible potential to change and heal.

Crush Cravings - Eliminate Your Food Cravings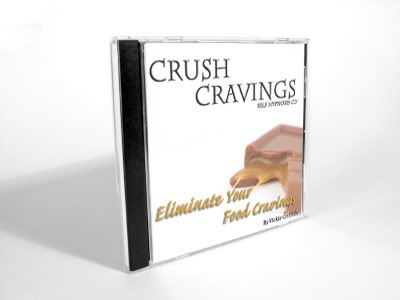 Ignite a spirit of power within—you are awakening your inner control that will guide
you to overcome any craving.
Release both physical and emotional cravings as you gain power over your longing
for unhealthy foods, while you mentally accept the ease of this change.
Experience a feeling of overall well being, safety and mental calm while increasing
your self esteem and self confidence.
Only $14.95
————————————————————————————————————————————————————————————